Moscow airports



There are three main airports in Moscow: Sheremetyevo in the north, Domodedovo to the south east and Vnukovo located in the south west. They are all serviced by speedy Aeroexpress trains, as well as taxis. The Aeroexpress train is by the far the fastest and most reliable way to get in to the city centre, dropping passengers off at the metro circle line in just 35 - 45 minutes.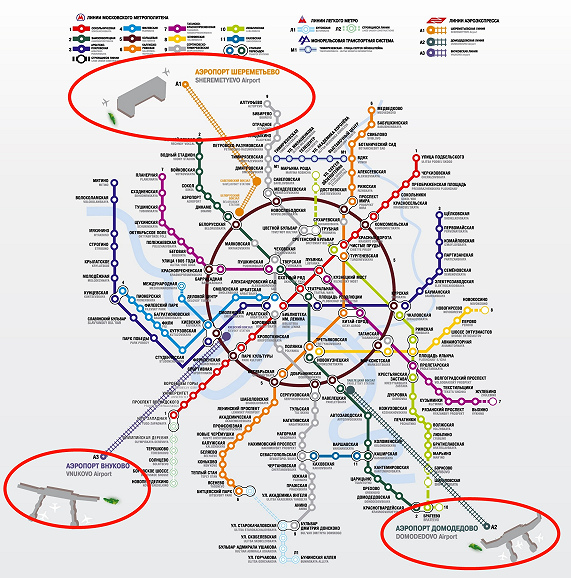 An Aeroexpress train ticket can be purchased from
Aeroexpress'
 website
 or from
Aeroexpress' partners (including the airports)
. You can also the official Aeroexpress mobile app which allows 

users to instantly purchase Aeroexpress tickets, gain access to the latest information on flight departures and arrivals at Moscow airports, and also consult timetables and terminal location maps.
Additional information:
Taxi services. The approximate cost of the trip: 1,300 - 2,100 rubles.
Use only official taxis

.

Strongly NOT recommended to use private one's (even if they have signs "taxi").
Specify in advance the possibility of payment by credit cards or foreign currency. Book exclusively at the front terminals.