Social Program
Boat Trip on the Moscow River

Address: Moscow, Frunzenskaya naberezhnaya 46

Tuesday

June 3, 2014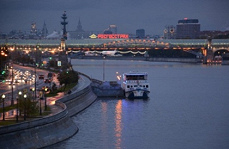 The boat trip starts from "Frunzenskaya" landing which is located within 30 minutes walking distance from the Conference venue (see the map below). More than a half of the route passes through Gorky Park, Andreyevsky Bridge and Frunzenskaya Quay.
The departure time of the boat is 19:00.


Gala Dinner at "AiF" press-mansion

Address: Moscow, ulitsa Myasnitskaya 42

Thursday

June 5, 2014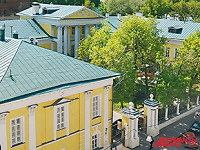 The gala dinner will be held at classic old mansion of the early XIX century built by the architect Matvei Kazakov.
The meet of the guests is at 18:30 in front of the "AiF" press-mansion.